This last week Kaori (my wife) told me about a community center that had plenty of different playgrounds for Anna to play in about 20 minutes from our house (we live in Aono Town, Japan). So, we packed up the car and went for a drive.
The community center is located in the near by town of Nishiwaki and it is sometimes called "The Naval of Japan" because of it's location on the Island. When we pulled up I was amazed at how new the facility was.
The first play ground Anna wanted to go to was the toddler play area.She was wearing these shoes that squeaked. It was so funny hearing her squeak around everywhere. Everything is made of foam so it's safe for all ages. She had a great time running around. But the foam slides weren't fast enough for her needs. She wanted to get on the big girl slide. Kaori was surprised because last time Anna was scared of the big kid playground.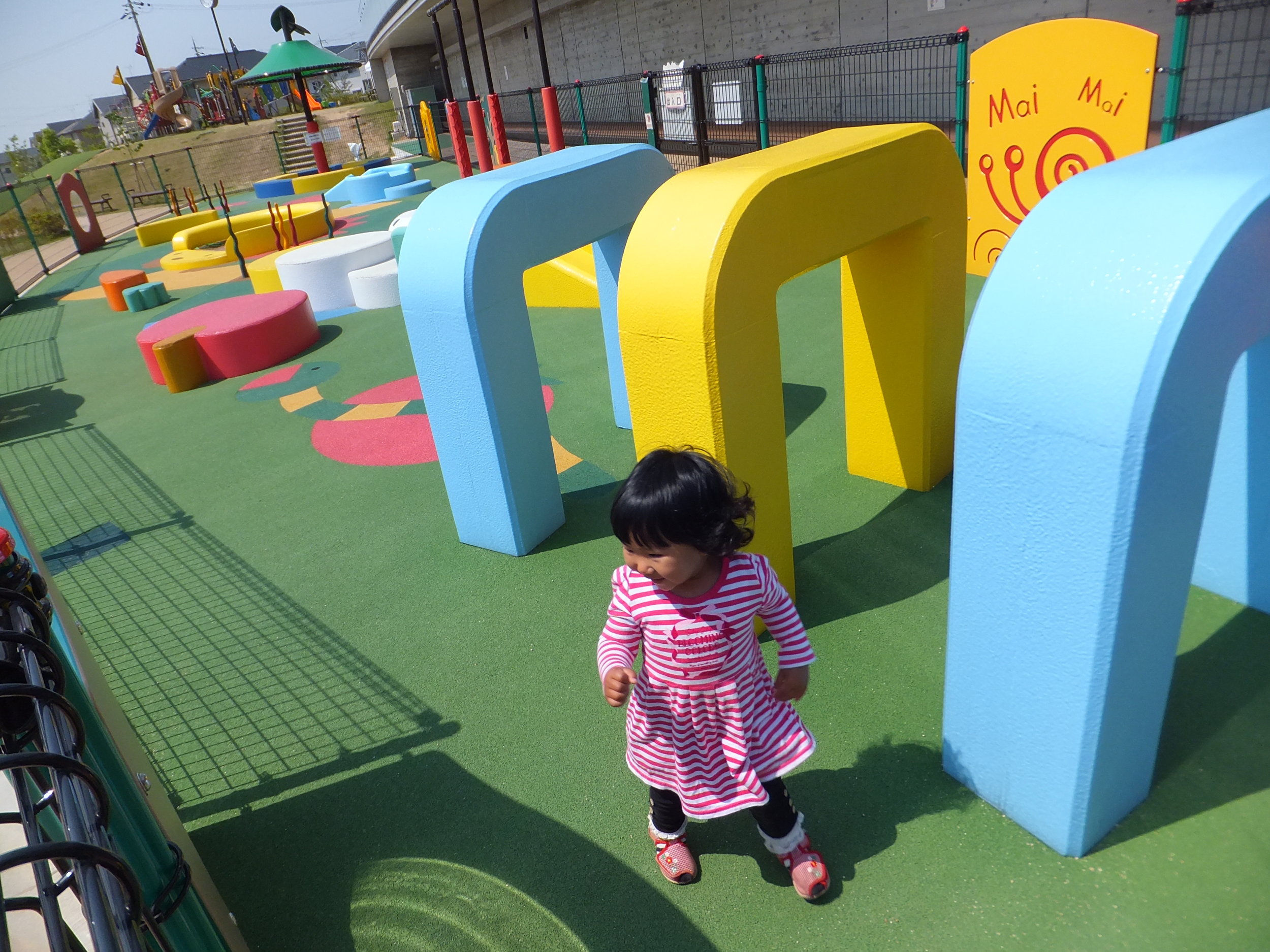 We made our way to the big kid play ground and she climbed up the stairs, all by herself. We were there to help her, but she was able to put those little muscles to work. It was a challenge, but she made it through the obstacle course and to the top of the big girl slide.
It stared to get a little hot, so after playing outside we went inside the center to play in the indoor playground. Before we could play we had to sign in. But otherwise than that, it is completely free to the public. They had a ball pit, books, toys and plenty of pretend play activities that kids can engage in. Best of all they had air conditioning so it's a great spot to go to during Japan's hot summer.
We all had a great time and after we left, she took a nice long nap! It was awesome! I can't wait to take her again! The last video goes over her "big girl slide" adventure. Enjoy! We'll catch you next time!